DVD Neuheiten
Vorankündigungen
Laserzone Tipps
Alle Aktionen
Alle Blu-Ray Discs
Bollywood
Eastern-Asia
Science Fiction
Anime/Manga
Thriller
Comedy
Erotik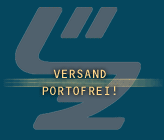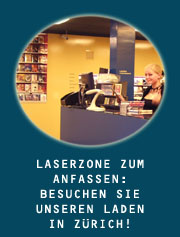 DVD Versand mit riesiger Auswahl und portofreier Lieferung. Filme aus allen Bereichen: Comedy, Action, Drama, ...








Danza Macabra - Volume One - The Italian Gothic Collection - 4 Blu-Ray Disc Box&nbsp&nbsp&nbsp






Laserzone Preis
CHF 89.90




Artikel: 1513421
Movie: 18467990





Regionencode [?]
1 - USA (NTSC)
Benötigt Codefree-Player zum Abspielen!
Originaltitel
Lady Frankenstein
La Figlia Di Frankenstein
Daughter Of Frankenstein
Madame Frankenstein
Genre
Horror
Produktionsland
Italien
Herstellungsjahr
1971




Schauspieler
Joseph Cotten, Herbert Fux, Rosalba Neri, Paul Müller, Mickey Hargitay, Herb Andress, Renate Kasché, Ada Pometti, Lorenzo Terzon, Paul Whiteman
Regie
Mel Welles, Aureliano Luppi
Autor(en)
Mel Welles, Dick Randall, Edward Di Lorenzo
Produzent(en)
Mel Welles, Harry Cushing, Gioele Centanni, Umberto Borsato
Sprache (Tonformat)
Italienisch&nbsp&nbsp (Dolby Digital)
Englisch&nbsp&nbsp (Dolby Digital)

Untertitel
Englisch
Covertext
In a genre known for its castles, crypts and candelabras, Italian Gothic also embraced themes of violence, madness, and sexual deviance. With these 4 films, those impulses dare to go even deeper: In 1964's THE MONSTER OF THE OPERA, director Renato Polselli and screenwriter Ernesto Gastaldi craft a surreal erotic shocker set within a contemporary dance troupe. Perhaps the genre's rarest film, the berserk supernatural narrative of 1965's THE SEVENTH GRAVE also makes it among the strangest. For 1970's SCREAM OF THE DEMON LOVER, director José Luis Merino gathers classic traditions, then strips them naked and ties them to a torture rack. And 1971's LADY FRANKENSTEIN delivers iconic EuroCult talent on both sides of the camera for one of the most luridly entertaining shockers of the decade. The films in this collection are now fully restored from their original negatives, with 12+ collective hours of Special Features.

DISC 1: THE MONSTER OF THE OPERA (1964)

Conceived as a sequel to their landmark THE VAMPIRE AND THE BALLERINA, director Renato Polselli (THE REINCARNATION OF ISABEL, DELIRIUM) and screenwriter Ernesto Gastaldi (ALL THE COLORS OF THE DARK, LIBIDO) resurrected their gothic-fiend-stalks-a-theatrical-troupe framework for an over-the-top aria of reincarnated lovers, sheer nightgowns, sapphic hunger, interdimensional damnation and frenzied 'opera' that "looks like the fever dream of an oversexed choreographer" (Fantastic Movie Musings). Marco Mariani (TOMB OF TORTURE), Giuseppe Addobbati (NIGHTMARE CASTLE) and Milena Vukotic (BLOOD FOR DRACULA) star in this surreal and still potently erotic shocker now scanned in 2K from the original negative, featuring an all-new interview with Gastaldi and more.
DISC 2: THE SEVENTH GRAVE (1965)

For more than 50 years, it has existed only via rumor, reputation and barely watchable bootlegs. It remains perhaps the strangest Italian Gothic ever made: The sole feature by enigmatic director Garibaldi Serra Caracciolo – here using the anglicized pseudonym 'Finney Cliff' – combines familiar murder mystery elements of THE CAT AND THE CANARY with odd dollops of mad doctors, escaped lepers, giallo-style killings and one of the most strikingly original séance sequences in the entire genre. Antonio Casale ('Bill Carson' in THE GOOD, THE BAD AND THE UGLY), Ferruccio Viotti (SEX OF THE WITCH) and Gianni Dei (PATRICK STILL LIVES) star in this fascinating rarity now scanned in 2K from the recently discovered negative, with all-new Special Features that explore the bizarre circumstances behind the film's production, release and half-century disappearance.

DISC 3: SCREAM OF THE DEMON LOVER (1970)

Though he made only two horror films, veteran writer/director José Luis Merino (THE HANGING WOMAN) here embraces the genre's classic elements and ravishes them to vivid extremes: When a beautiful biochemist (Erna Schurer of STRIP NUDE FOR YOUR KILLER) arrives at a foreboding castle to work for a sinister baron, she'll unlock a nightmare of dark romance, sexual violence, grisly family secrets and some of the most perverse moments in '70s Gothic. Carlos Quiney (ZORRO THE INVINCIBLE), Agostina Belli (BLUEBEARD) and Enzo Fisichella (MALABIMBA) co-star in this Italian/Spanish co-production – also known as KILLERS OF THE CASTLE OF BLOOD and released in the U.S. by New World Pictures cut by nearly 20 minutes – now scanned in 4K from the negative for the first time ever.

DISC 4: LADY FRANKENSTEIN (1971)

Co-produced by Roger Corman, "one of the most underrated horror movies of all time" (Classic Horror) features ultra-lurid direction by American-International star Mel Welles (LITTLE SHOP OF HORRORS) from a story by by Dick Randall (PIECES), distinctive cinematography by Riccardo Pallottini (CASTLE OF BLOOD) and score by Alessando Alessandroni (THE DEVIL'S NIGHTMARE), a cast that includes Hollywood legend Joseph Cotten (CITIZEN KANE) alongside EuroCult icons Paul Müller (NIGHTMARE CASTLE), Herbert Fux (MARK OF THE DEVIL), Marino Masé (TENEBRAE) and Mickey Hargitay (BLOODY PIT OF HORROR), and a titular performance by the remarkable Rosalba Neri (THE DEVIL'S LOVER) for whom "only the monster she made could satisfy her strange desires!" LADY FRANKENSTEIN is now scanned in 2K from the original negative, with alternate scenes, all-new Special Features and much more.




Bildformat
Aufbereitet für 16:9 Bildschirme
Altersfreigabe
Unbekannt
Laufzeit
358 Minuten
Anzahl Discs
4
Veröffentlichung
30.05.2023




Special Features

THE MONSTER OF THE OPERA (1964)
Region A
Audio Commentary With Kat Ellinger, Author of Daughters Of Darkness
Terror At The Opera – Interview With Screenwriter Ernesto Gastaldi
Capodimonte Gothic – Interview With Italian Film Devotee Mark Thompson-Ashworth
Radio Polselli – Archival Audio Interview With Director Renato Polselli
French Trailer
THE SEVENTH GRAVE (1965)
Region Free
Audio Commentary With Rachael Nisbet, Film Critic And Co-Host Of Fragments Of Fear
Seven Graves And A Mystery – Interview With Film Historian Fabio Melelli
English Aesthetic With Giallo Blood – Video Essay By Gothic Scholar And Author Rachel Knightley
SCREAM OF THE DEMON LOVER (1970)
Audio Commentary With Rod Barnett, Film Historian And Co-Host Of NaschyCast, And Robert Monell, Writer And Editor Of I'm In A Jess Franco State Of Mind
Scream Erna Scream! – Interview With Actress Erna Schurer
In The Castle Of Blood – Video Essay By Stephen Thrower, Author Of Books On Jess Franco And Lucio Fulci
Trailer
LADY FRANKENSTEIN (1971)
Region Free
Audio Commentary With Kat Ellinger, Author of Daughters Of Darkness, And Annie Rose Malamet, Film Scholar And Host Of Girls, Guts, Giallo
Audio Commentary With Alan Jones, Author Of Dario Argento: The Man, The Myths & The Magic, And Kim Newman, Author Of Nightmare Movies
Meet The Baroness – Featurette With Actress Rosalba Neri And Film Historian Fabio Melelli
Piecing Together LADY FRANKENSTEIN
The Lady And The Orgy – Documentary Short On Director Mel Welles
The Truth About LADY FRANKENSTEIN (2007) – German TV Documentary
Clothed Insert Shots
Video Short Illustrating BBFC Censorship Cuts
Italian Opening Credits
Bigfilm Magazine (1971) – Italian LADY FRANKENSTEIN Photo Novel
Extensive Image Gallery
Home Video Gallery
Radio Spots
TV Spot
Trailers



Laserzone Online Shop. The Filmfreaks That Care. Entertain yourself!