DVD Neuheiten
Vorankündigungen
Laserzone Tipps
Alle Aktionen
Alle Blu-Ray Discs
Bollywood
Eastern-Asia
Science Fiction
Anime/Manga
Thriller
Comedy
Erotik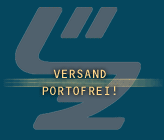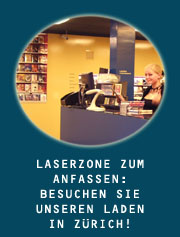 DVD Versand mit riesiger Auswahl und portofreier Lieferung. Filme aus allen Bereichen: Comedy, Action, Drama, ...








Crime Wave&nbsp&nbsp&nbsp[BRT-Brentwood]






Laserzone Preis
CHF 24.90




Artikel: 1723614
Movie: 19679465





Regionencode [?]
1 - USA (NTSC)
Benötigt Codefree-Player zum Abspielen!
Originaltitel
Dio, Sei Proprio Un Padreterno!
Escape From Death Row
L'Homme Aux Nerfs D'Acier
Mean Frank And Crazy Tony
Diese Box enthält
folgende Filme

Dio, Sei Proprio Un Padreterno!
High Risk
Hit Lady
Killing Blue
Mitchell
Mob War
The Death Collector
The Great St. Louis Bank Robbery
Un Uomo Da Rispettare

Genre
Action / Drama / Historienfilm / Comedy / Krimi / Thriller / TV-Film / Gangster / Independent
Produktionsland
Italien
Herstellungsjahr
1973




Schauspieler
Nello Pazzafini, Lee Van Cleef, Jean Rochefort, Edwige Fenech, Romano Puppo, Jess Hahn, Silvano Tranquilli, Steffen Zacharias, Claudio Gora, Tony Lo Bianco, Fausto Tozzi, Adolfo Lastretti, Carlo Hinterman, Ugo Fangareggi, Mario Erpichini, Roberto Undari
Regie
Michele Lupo
Autor(en)
Sergio Donati, Nicola Badalucco, Luciano Vincenzoni
Produzent(en)
Franco Cancellieri
Sprache (Tonformat)
Englisch&nbsp&nbsp (Dolby Digital)

Untertitel
-
Covertext
Escape From Death Row- A convicted criminal mastermind (Lee Van Cleef) plans a daring escape on the eve of his scheduled execution. After his escape, he proceeds to wreak violent vengeance on the individuals who framed him! Starring Barbara Moore and James Lane.

Mob War- It's a match of strength against wits when the undisputed boss of New York's underworld and the media mastermind whose made his clients rich and famous agree to work together. It could have been a match made in heaven, but it turns out to be hell when the "family" tries to take over.

Family Enforcer- It's "all in the family" for a young, streetwise hood as he becomes a collector for the mob and quickly rises, rung by bloody rung, up the ladder in this violent crime saga starring Joe Pesci.

Hit Lady- Sexy Yvette Mimieux stars as a hired killer who uses her body as well as her mind to get her job done. Her involvement with organized crime and the Mob will leave you riveted to your sofa.

High Risk- Four Americans fight off foreign armies, gunrunners, and jungle bandits as they attempt to rob a wealthy American expatriate living in Colombia. This high adventure action-flick will keep you on the edge of your seat!

The Master Touch- Kirk Douglas stars as a safecracking expert just released from jail who undertakes a foolproof plan to rob a bank of a million dollars in this cracking crime thriller!

The Great St. Louis Bank Robbery- Long before Tarantino's Reservoir Dogs came this drama about a hastily formed gang of eccentric hoods who plan the perfect heist only to botch the execution, setting them at each other's throats and sending them all scrambling to save their own skins.

The Squeeze- Action ace Lee Van Cleef is a retired safecracker, who is lured back into the "business" by the son of a former partner who has a job planned that supposedly going to make them rich… but is everything what it seems?

Midnight Cop- Take an eerie walk into a spine-chilling murder mystery that will keep you glued to your seats as you move through a violent underground of murderers, blackmailers, and thieves! The streets of Berlin can be very dangerous at night, especially when there's a serial killer on the loose! An all-star cast including Michael York, Morgan Fairchild, and Frank Stallone, joins international screen star Armin Mueller-Stahl.

Mitchell- Mitchell is known throughout the police department as a hard-boiled loner who does things his way- even if that means ignoring the rules. Now, he's out to get master criminal James Arthur Cummins and attorney Walter Deaney to put an end to their heroin operation once and for all. Will this veteran detective have what it takes to foil the villains?




Bildformat
Fullscreen 1.33:1
Laufzeit
899 Minuten
Anzahl Discs
5
Veröffentlichung
06.08.2002






Laserzone Online Shop. The Filmfreaks That Care. Entertain yourself!