DVD Neuheiten
Vorankündigungen
Laserzone Tipps
Alle Aktionen
Alle Blu-Ray Discs
Bollywood
Eastern-Asia
Science Fiction
Anime/Manga
Thriller
Comedy
Erotik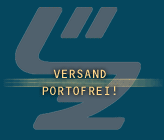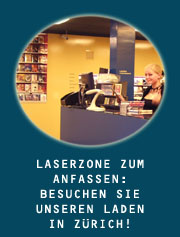 DVD Versand mit riesiger Auswahl und portofreier Lieferung. Filme aus allen Bereichen: Comedy, Action, Drama, ...








The Eurocrypt Of Christopher Lee Collection 2 - 7 Blu-Ray Disc + CD Soundtrack + Book Box&nbsp&nbsp&nbsp






Laserzone Preis
CHF 139.90






Regionencode [?]
1 - USA (NTSC)
Benötigt Codefree-Player zum Abspielen!
Genre




Sprache (Tonformat)
Englisch&nbsp&nbsp (Dolby Digital)

Untertitel
-
Covertext
Eurocrypt Collection 2 presents five of the most unexpected, underrated and underseen films of the iconic actor's European career. Immediately following HORROR OF DRACULA, Lee reprised the role in the quirky 1959 Italian comedy UNCLE WAS A VAMPIRE. Lee speaks fluent German opposite Klaus Kinski for the crazed 1962 krimi THE SECRET OF THE RED ORCHID. In the 1974 UK psycho-thriller DARK PLACES, Lee toplines a cast that includes Joan Collins, Herbert Lom and Jane Birkin. Lee's final performance as The Count in the 1976 French comedy DRACULA AND SON can at last be seen in it's superior Director's Cut, while the ultra-rare 1989 Dutch drama MURDER STORY brings Lee into the sex shops of Amsterdam. Each film has been remastered from original negative materials with over 15 total hours of trailers, commentaries, alternate cuts, vintage interviews and new featurettes, plus the DRACULA AND SON soundtrack and an all-new 100-page book by Lee biographer Jonathan Rigby.

Disc 1: Uncle Was a Vampire (1959)

Shortly after HORROR OF DRACULA, Christopher Lee accepted an offer from producer Mario Cecchi Gori – whose 200+ films would include Argento's OPERA and Oscar® nominee IL POSTINO – to make his first Italian film and reprise his star-making role: His Carpathian domicile bought by developers, Baron Roderico (Lee in full Hammer/Dracula mode) flees to the ancestral castle owned by his impoverished nephew (diminutive '50s comedy star Renato Rascel). But when the nephew sells this castle to luxury hoteliers, Uncle Prince of Darkness must withstand obnoxious tourists, bikini beauties and his own bloodsucking bellhop relative. Sylva Koscina (HERCULES) and Susanne Loret (ATOM AGE VAMPIRE) co-star in this sexy spoof directed by Steno (famed for his films with Italian comic Totò), featuring the Uncut Theatrical Version scanned in 2K from the dupe negative and Alternate TV Version sourced from the broadcast tape master.

Disc 2: The Secret of the Red Orchid (1962)

Christopher Lee stars – speaking fluent German – in this off-the-wall 1962 krimi filmed in Hamburg and based on the Edgar Wallace novel When The Gangs Came To London. As rival Chicago mobsters – led by Klaus Kinski as 'Pretty Boy Steve' – unleash a spree of extortion, machine gun mayhem and murder across England, Scotland Yard summons a cunning FBI agent (Lee) to end the escalating gang war. Adrian Hoven (MARK OF THE DEVIL, CASTLE OF THE CREEPING FLESH), and Marisa Mell (DANGER: DIABOLIK) co-star in this "entertaining riff on the classic gangster genre" (Krimi Film), now scanned in 2K from the dupe negative and presented with its English and German-language tracks for the first time ever in America.

Disc 3: Dark Places (1974)

Christopher Lee toplines a cast that includes Joan Collins, Herbert Lom and Jane Birkin in the 1974 UK production – directed by Don Sharp of RASPUTIN: THE MAD MONK and PSYCHOMANIA fame – that's equal parts 'old dark house' supernatural shocker and Amicus-style all-star fun: When the former administrator of an asylum (Robert Hardy, aka 'Cornelius Fudge' of the HARRY POTTER films) inherits the crumbling estate of an elderly inmate, he'll unlock a nightmare of lust, larceny, insanity and several murders grisly enough to warrant an 'X' certification from the BBFC. Jean Marsh (THE CHANGELING, RETURN TO OZ) co-stars in this "overlooked entry amid the '70s Anglo-horror cycle" (Moria Reviews), now scanned uncut in 4K from an internegative recently discovered in a London lab vault.

Disc 4 & 5: Dracula and Son – Director's Cut (1976) and U.S. Version (1979)

For his tenth and final screen appearance as Dracula, Christopher Lee starred – speaking fluent French – in this slyly ingenious 1976 horror comedy based on a novel by Claude Klotz (THE HAIRDRESSER'S HUSBAND) and directed by Academy Award® nominee Édouard Molinaro (LA CAGE AUX FOLLES). But when the U.S. distributor re-cut and dubbed the film into a broad parody, it was deservedly met with universal disdain. Molinaro's Director's Cut can now be experienced for the first time ever in America, lovingly restored in 4K from the original negative with both French & English audio tracks. Bernard Menez (DAY FOR NIGHT), Marie-Hélène Breillat (LAST TANGO IN PARIS) and future writer/director Catherine Breillat (ANATOMY OF HELL) co-star in this "charming satire" (The Christopher Lee Filmography) featuring a sumptuous score by Vladimir Cosma (DIVA) and loaded with vintage & new Special Features.




Bildformat
Aufbereitet für 16:9 Bildschirme
Altersfreigabe
Unbekannt
Anzahl Discs
7
Veröffentlichung
05.08.2022




Special Features

Commedia Dracula All'Italiana — Interview With European Film Scholar Dr. Pasquale Iannone
The Cadogan Conversations — Interview With Jonathan Rigby, Author Of Christopher Lee: The Authorised Screen History
Audio Commentary With Christopher Lee Biographer Jonathan Rigby And Hammer Historian Kevin Lyons
Audio Commentary With Kat Ellinger, Author Of Daughters Of Darkness
Let The Son Shine In — Interview With Actor Bernard Menez
Archival French TV Interview With Christopher Lee
The Molinaro Tapes — Archival Audio Interview With Director Édouard Molinaro
Who Was Claude Klotz? — Filmmaker Patrice Leconte On His Three-Time Co-Writer And Author Of The Novel Paris Vampire
Archival Interview With Claude Klotz At A 1976 Presentation Of DRACULA AND SON In Marseille
Audio Commentary With Co-Writers/Co-Directors Eddie Arno And Markus Innocenti
A British Producer In Holland — Interview With Producer Tom Reeve
MASK OF MURDER (1988) — Swedish Film Co-Starring Christopher Lee
Disc 6: Dracula and Son Soundtrack
Disc 7: Murder Story (1989)
In the lone feature film written & directed by '80s music video hitmakers Eddie Arno & Markus Innocenti, Christopher Lee delivers a sly performance as a famous mystery novelist whose mentoring of an aspiring young writer (Alexis Denisof of GUARDIANS OF THE GALAXY and BUFFY THE VAMPIRE SLAYER/ANGEL) will lead them both into an Amsterdam-based web of pornography, arson and a global conspiracy of cold-blooded murder. Bruce Boa (THE EMPIRE STRIKES BACK, FULL METAL JACKET) co-stars in this 1989 Dutch/British thriller produced by Tom Reeve (DOG SOLDIERS), now scanned in 4K from the original negative. As a bonus, Rod Taylor, Valerie Perrine and Lee star in the ultra-rare 1989 Swedish giallo MASK OF MURDER, sourced from the best existing master.



Laserzone Online Shop. The Filmfreaks That Care. Entertain yourself!