DVD Neuheiten
Vorankündigungen
Laserzone Tipps
Alle Aktionen
Alle Blu-Ray Discs
Bollywood
Eastern-Asia
Science Fiction
Anime/Manga
Thriller
Comedy
Erotik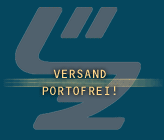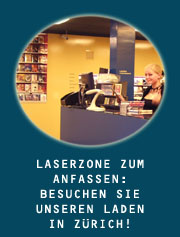 DVD Versand mit riesiger Auswahl und portofreier Lieferung. Filme aus allen Bereichen: Comedy, Action, Drama, ...








Cushing Curiosities - 6 Blu-Ray Disc Box&nbsp&nbsp&nbsp






Laserzone Preis
CHF 129.90






Regionencode [?]
1 - USA (NTSC)
Benötigt Codefree-Player zum Abspielen!
Genre




Sprache (Tonformat)
Englisch&nbsp&nbsp (Dolby Digital)

Untertitel
Englisch
Covertext
From Hammer Films to STAR WARS, he remains one of genre films' best-loved actors. Now celebrate six of the most unexpected, rarely seen and decidedly curious performances from the legendary career of PETER CUSHING: Cushing delivers a rare villain turn in the 1960 aviation thriller CONE OF SILENCE. That same year, Cushing brought gentle dignity to The Boulting Brothers' cold-war drama SUSPECT. In 1962's THE MAN WHO FINALLY DIED, Cushing co-stars opposite Stanley Baker as a former Nazi hiding a grave post-war secret. Cushing returns to his iconic role of SHERLOCK HOLMES in these six surviving episodes of the 1968 BBC-TV series. The oft-maligned 1971 shocker BLOODSUCKERS can now be reassessed for the first time in its Restored Extended Version. And Cushing portrays a vampire for the first and only time in 1974's off-the-wall erotic comedy TENDER DRACULA, premiering here in its Director's Cut. Each disc has been mastered from original vault elements with over 16 total hours of trailers, commentaries, vintage interviews, location features and more, plus the all-new 200-page book PETER CUSHING: A PORTRAIT IN SIX SKETCHES by award-winning horror film historian Jonathan Rigby.

Disc 1: CONE OF SILENCE (1960)

In one of his rare villain roles – and hailed by the British Film Institute as one of his "10 Essential Films" – Peter Cushing stars as an arrogant pilot who attempts to undermine the investigation into the cause of an airline disaster. Oscar® winner George Sanders (PSYCHOMANIA), Oscar® nominee Michael Craig (TURKEY SHOOT), Elizabeth Seal (VAMPIRE CIRCUS), André Morell (THE HOUND OF THE BASKERVILLES) and Bernard Lee ('M' in the James Bond films) co-star in "a film that still resonates today" (Shades of Gray) directed by former Hitchcock editor and Academy Award® nominee Charles Frend (THE CRUEL SEA) – released in America as TROUBLE IN THE SKY and inspired by true events – now featuring a new 2K scan from the dupe negative by the BFI and three hours of rare interviews, newsreels and more.

Disc 2: SUSPECT (1960) / THE MAN WHO FINALLY DIED (1962)

Peter Cushing delivered two of his finest non-horror performances in these early '60s dramas: In SUSPECT, Peter Cushing leads a team of research biologists who may be plotting to sell government secrets to a foreign power. Donald Pleasence, Ian Bannen (IDENTIKIT) and Spike Milligan co-star in this "damn good thriller" (Shameless Self Expression) produced and directed by The Boulting Brothers (BRIGHTON ROCK). THE MAN WHO FINALLY DIED sees Cushing in one of his most sinister roles as the family friend of a jazz pianist (Stanley Baker) who uncovers a post-war conspiracy of suspicious deaths, switched identities and a shocking Nazi past. Mai Zetterling (THE WITCHES), and Nigel Green (THE SKULL) co-star in this stylish suspense thriller directed by Quentin Lawrence (THE TROLLENBERG TERROR), with both films scanned in 2K from the original negatives by Studio Canal.

Discs 3 & 4: SHERLOCK HOLMES (1968)

Having first portrayed the legendary detective for Hammer Films in 1959, Peter Cushing enthusiastically returned to the role of Sherlock Holmes for this 1968 BBC television series co-starring Nigel Stock (THE LOST CONTINENT) as Dr. Watson. Though most of the shows were forever lost, these six surviving episodes – including the two-part The Hound of The Baskervilles adapted by award-winning playwright Hugh Leonard – showcase Cushing at his elementary best, with guest stars that include Madge Ryan (A CLOCKWORK ORANGE), Ann Bell (THE WITCHES), Nick Tate (SPACE: 1999) and Gary Raymond (JASON AND THE ARGONAUTS). This definitive presentation of SHERLOCK HOLMES – which also includes the classic cases A Study in Scarlet, The Blue Carbuncle, The Boscombe Valley Mystery and The Sign of Four – is now scanned from BBC tape protection masters.

Disc 5: BLOODSUCKERS (1971)Perhaps the most maligned and misunderstood horror film of Peter Cushing's career, this notorious 1971 shocker can now be re-evaluated via the longest version ever assembled: When a brilliant young Oxford professor disappears while researching in Greece, his mentor (Cushing) launches an investigation that will trigger a nightmare of ritual sacrifice, sadomasochistic perversion, deranged academia and one of the most unique takes on vampirism in genre history. Patrick Macnee (THE AVENGERS), Alex Davion (THE PLAGUE OF THE ZOMBIES) and Edward Woodward (THE WICKER MAN) co-star in this infamous drama directed by Robert Hartford-Davis (CORRUPTION) – originally known as INCENSE FOR THE DAMNED in the UK and FREEDOM SEEKERS in the US – now scanned in 2K from the original negative with additional elements from a recently discovered 35mm vault print – including the uncut psychedelic orgy sequence – for the first time ever.




Altersfreigabe
Unbekannt
Laufzeit
753 Minuten
Anzahl Discs
8
Veröffentlichung
12.12.2023




Special Features

Disc 6: TENDER DRACULA (1974) Never before available on disc in North America, the first and only film in which Peter Cushing portrayed a vampire is also the most unapologetically bizarre movie of his entire career: When horror's biggest star (Cushing) announces his retirement from the genre, two dimwit screenwriters and a pair of sexy actresses are dispatched to the actor's castle for a lavish farce d'horreur érotique of violence, whippings, orgies, tender romance and a devilishly dignified performance by Cushing, even while spanking the bare bottom of French starlet Miou-Miou. Alida Valli (SUSPIRIA, EYES WITHOUT A FACE) and Bernard Menez (DRACULA AND SON) co-star in the sole feature film directed by award-winning producer Pierre Grunstein (TESS, THE DIVING BELL AND THE BUTTERFLY) – also released as CONFESSIONS OF A BLOOD DRINKER and THE BIG SCARE – now restored by Pathé, scanned in 2K from the original Paris vault negative and authorized by the director.
Newsreel Of Peter Cushing And His Miniature Soldiers
Illustrated Audio Interviews
Peter Cushing On The Funster Show With Paul Carrington
The Guardian Interview With Peter Cushing
Peter Cushing Interviewed By Tony Dalton, Author Of Terence Fisher: Master Of Gothic Cinema
Cushing's View – 1973 Interview With Peter Cushing On Whitstable And His Late Wife Helen
Audio Commentary For SUSPECT With Jonathan Rigby, Author Of English Gothic, And Horror Historian Kevin Lyons
Audio Commentary For THE MAN WHO FINALLY DIED With Kim Newman, Author Of Anno Dracula, And Barry Forshaw, Author Of Brit Noir
Audio Commentaries For All Episodes Featuring Kim Newman, Author Of Anno
Dracula, Barry Forshaw, Author Of Brit Noir And David Stuart Davies, Author Of
Starring Sherlock Holmes: A Century Of The Master Detective On Screen
All Episodes Available With BBC Countdown Clock
Illustrated Peter Cushing Audio Interview With David Stuart Davies
Lost Segments With Optional Commentary By Jonathan Rigby, Author Of English Gothic, And Horror Historian Kevin Lyons
Audio Commentary With Jonathan Rigby, Author Of English Gothic, And Horror Historian Kevin Lyons
STRANGER IN THE CITY (1961) – Short Film By Robert Hartford-Davis
Daddy's Girl – Interview With Director Robert Hartford-Davis' Daughter, Jean Hartford-Davis
Bite Me! – Tigon: Blood On A Budget Author John Hamilton on Robert Hartford-Davis
The Trip – Interview With Uncredited Drug Orgy Actress Françoise Pascal
FREEDOM SEEKER Title Sequence
Trailer
Audio Commentary With Jonathan Rigby, Author Of English Gothic, And Horror Historian Kevin Lyons
Love Me Tender, Dracula – Interview With Director Pierre Grunstein
Menez of Speaking – Interview With Actor Bernard Menez



Laserzone Online Shop. The Filmfreaks That Care. Entertain yourself!