DVD Neuheiten
Vorankündigungen
Laserzone Tipps
Alle Aktionen
Alle Blu-Ray Discs
Bollywood
Eastern-Asia
Science Fiction
Anime/Manga
Thriller
Comedy
Erotik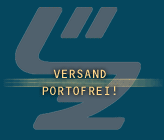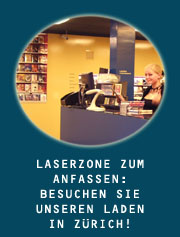 DVD Versand mit riesiger Auswahl und portofreier Lieferung. Filme aus allen Bereichen: Comedy, Action, Drama, ...








Dead Walk&nbsp&nbsp&nbsp[BRT-Brentwood]






Laserzone Preis
CHF 24.90




Artikel: 1452369
Movie: 90067131





Regionencode [?]
1 - USA (NTSC)
Benötigt Codefree-Player zum Abspielen!
Originaltitel
The Brain That Wouldn't Die
The Head That Wouldn't Die
Der Kopf, Der Nicht Sterben Durfte
Diese Box enthält
folgende Filme

Bride Of The Gorilla
Dead Men Walk
Il Boia Scarlatto
King Of The Zombies
La Sorella Di Satana
Revolt Of The Zombies
Seddok, L'Erede Di Satana
The Brain That Wouldn't Die
The Screaming Skull

Genre
Drama / Horror / Comedy / Sci-Fi / Suspense / Thriller / B-Movie
Produktionsland
USA
Herstellungsjahr
1959




Schauspieler
Jason Evers, Virginia Leith, Leslie Daniels, Bruce Kerr, Marilyn Hanold, Fred Martin, Paula Maurice, Adele Lamont, Bonnie Sharie, Arny Freeman, Bruce Brighton
Regie
Joseph Green
Autor(en)
Rex Carlton, Joseph Green
Produzent(en)
Rex Carlton
Sprache (Tonformat)
Englisch&nbsp&nbsp (Dolby Digital)

Untertitel
-
Covertext
She Beast (1965, 74 min)
Veronica and her husband Philip are honeymooning in Transylvania, which is never a good idea. Veronica falls into a lake and becomes possessed by the witch Vardella who is determined to avenge herself upon the descendents of her executioners, while Philip struggles to regain his new bride.

King of the Zombies (1941, 67 min.)
A small plane carrying three men is blown off course and crash lands on a remote island. Our heroes take refuge in the castle of Dr. Mikhail Sangre, where the mad doctor is creating zombies for a foreign power during World War II.

Dead Men Walk (1943, 65 min.)
George Zucco plays the dual role of Dr. Lloyd Clayton, a man of medicine, and his nefarious twin brother Elwyn, a sorcerer who returns from the grave as a vampire. In addition of overachieving in the field of being evil, Elwyn wants revenge on his brother for putting him in the ground in the first place.

The Brain That Wouln't Die (1962, 92 min)
Dr. Bill Cortner, world-renowned surgeon, has a good head on his shoulders and another one in a tank in his lab. When Bill's fiancée Jan is messily decapitated in a car accident, Bill keeps her head alive in his laboratory and searches local strip clubs to find her a new body. Surprisingly gory for its time, this absurdly perverse quest to build the perfect woman is a true camp classic and must be seen to be believed.

The Ape (1940, 62 min.)
Boris Karloff stars as Dr. Bernard Adrian, a scientist seeking a cure for polio after losing his wife and daughter to the disease. Upon discovering that he needs human spinal fluid for his experiments he follows the only logical course of action: he kills and skins a gorilla, then stalks the streets wearing the gorilla's hide seeking fresh victims.

Bloody Pit of Horror (1965, 87 min.)
It's a photo shoot gone horribly wrong. A camera crew and a bevy of scantily clad models decide a remote castle is a perfect location to shoot some provocative covers for horror novels. Within the castle lurks the owner who believes himself to be the reincarnation of a 17th century sadist known as The Crimson Executioner.

The Screaming Skull (1958, 68 min.)
Eric Whitlock returns with his new bride Jenni to the mansion where his first wife died several years before. Jenni has spent some time in a mental hospital and doesn't deal well with surprises, so when skulls that only she can see start appearing around the house, everyone begins to question her sanity. When originally released to theaters, the producers of the film promised free burial services to anyone who dies of fright while watching The Screaming Skull!

Revolt of the Zombies (1936, 65 min.)
Representatives of post-World War I Allied nations decide that zombies are a threat to mankind and make their way to Cambodia to destroy the zombie-makig formula. A Cambodian priest demonstrates the value of his zombies as soldiers by bringing them to the Franco-Austrian front. This film reigns as one of the true granddaddies of the Zombie sub-genre.

Atom Age of the Vampire (1960, 71)
Professor Levin is a brilliant but obsessed doctor working on methods of restoring the faces of disfigured people, including victims of the atom bomb dropped on Hiroshima. When Jeanette Moreneau, a scarred exotic dancer, comes to Levin for help, he restores her beauty and falls madly in love with her. To preserve her appearance, the doctor must give her additional treatments using glands taken form murdered women. The doctor's woes multiply as the police and the girl's boyfriend begin to close in on him.

Bride of the Gorilla (1951, 76 min.)
Raymond Burr stars opposite horror mainstay Lon Chaney Jr. in this forgotten gem from writer/director Curt Siodmak. Burr plays Barney Cavez, a plantation manager who murders his employer so he can marry the boss's beautiful wife. All goes according to plan until an inconvenient voodoo curse turns Chavez into a gorilla.




Bildformat
Fullscreen 1.33:1
Laufzeit
727 Minuten
Anzahl Discs
5
Veröffentlichung
03.02.2004




Special Features


Laserzone Online Shop. The Filmfreaks That Care. Entertain yourself!