DVD Neuheiten
Vorankündigungen
Laserzone Tipps
Alle Aktionen
Alle Blu-Ray Discs
Bollywood
Eastern-Asia
Science Fiction
Anime/Manga
Thriller
Comedy
Erotik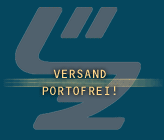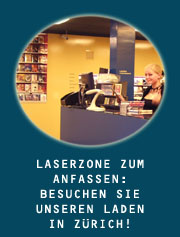 DVD Versand mit riesiger Auswahl und portofreier Lieferung. Filme aus allen Bereichen: Comedy, Action, Drama, ...








Danza Macabra - Volume Two - The Italian Gothic Collection - 8 Disc 4K UHD + Blu-Ray Disc Box&nbsp&nbsp&nbsp






Laserzone Preis
CHF 129.90




Artikel: 1380082
Movie: 16742641





Regionencode [?]
1 - USA (NTSC) (Film s/w und farbig gemischt)
Benötigt Codefree-Player zum Abspielen!
Originaltitel
La Danza Macabra
Castle Of Blood
Castle Of Terror
Tombs Of Horror
Genre
Horror
Produktionsland
Italien
Herstellungsjahr
1964




Schauspieler
Barbara Steele, Umberto Raho, Silvano Tranquilli, Salvo Randone, Georges Rivière, Captain John Peters, Margarete Robsahm, Ben Steffen, Henry Kruger, Phil Karson, Silvia Sorrente, Montgomery Glenn
Regie
Antonio Margheriti
Autor(en)
Edgar Allan Poe, Sergio Corbucci, Giovanni Grimaldi
Produzent(en)
Marco Vicario, Leo Lax
Sprache (Tonformat)
Italienisch&nbsp&nbsp (Dolby Digital)

Untertitel
Englisch
Covertext
3 CLASSIC FILMS.
1 LANDMARK MINI-SERIES.
Rediscovered. Restored. Reclaimed.

In this second collection of Italian Gothic shockers, you're invited to grab your candelabra and enter cobweb-shrouded worlds of violence, madness and sexual deviance that remain unmatched in genre history: Gothic goddess Barbara Steele stars in Antonio Margheriti's certified masterpiece CASTLE OF BLOOD and its Italian version DANZA MACABRA, both restored and scanned in 4K and presented in UHD for the first time ever. JEKYLL is 1969's award-winning four-part RAI-TV sceneggiati from writer/director/star Giorgio Albertazzi that contemporizes the classic tale of man's darkest impulses. Writer/director Corrado Farina reinvents the Dracula legend as a modern-day capitalist conspiracy with his startling and long out-of-print 1971 debut THEY HAVE CHANGED THEIR FACE. And a sizzling Rosalba Neri is seduced by Satan himself in 1972's THE DEVIL'S LOVER, finally available restored and uncut. All four titles are now presented in their North American Premieres, newly mastered from the best available elements with over 13 collective hours of Special Features.

Discs 1-3: CASTLE OF BLOOD (1964)

It was begun by Sergio Corbucci (DJANGO), completed by Antonio Margheriti (THE LONG HAIR OF DEATH) and remains one of the true masterpieces of Gothic Horror. Now both versions – the Italian DANZA MACABRA and the U.S. release CASTLE OF BLOOD – can be experienced like never before: When a cynical journalist accepts a wager that he won't survive the night in a haunted castle, it will unlock an odyssey of sexual torment, undead vengeance and a dark seductress (the legendary Barbara Steele) who surrenders the gravest of pleasures. Georges Rivière (THE VIRGIN OF NUREMBERG) co-stars in "a classic cornerstone of the EuroHorror Renaissance" (DVD Savant), scanned in 4k from the original negative and restored by Cinématographique Lyre in collaboration with Severin Films, with 3+ hours of new and archival Special Features that include a selected scene commentary by Steele.

Discs 4 & 5: JEKYLL (1969)

In 1969, Italian actor/writer/director Giorgio Albertazzi – best known to international audiences as the star of LAST YEAR AT MARIENBAD – took Robert Louis Stevenson's gothic novella and transformed it into a four-part contemporary allegory of duality, depravity and man's darkest impulses: When a series of brutal attacks are committed by a lunatic named Edward Hyde, the investigation leads to molecular biologist Henry Jekyll. But have the doctor's unorthodox experiments unlocked even greater horrors? Massimo Girotti (BARON BLOOD, LAST TANGO IN PARIS), Ursula Davis (AN ANGEL FOR SATAN) and Marina Berti (NIGHT TRAIN MURDERS) co-star in this award-winning sceneggiati featuring stark black & white cinematography by future Poliziottesci maestro Stelvio Massi, now presented from RAI-TV tape masters with new English subtitles for the first time ever.

Disc 6: THEY HAVE CHANGED THEIR FACE (1971)

Though he made only two feature films, writer/director/novelist Corrado Farina (BABA YAGA) rocked the Italian horror genre with his "astounding" (Taliesin Meets The Vampires) and long out-of-print 1971 debut: A mid-level automotive company employee is summoned to the mountain villa of owner Giovanni Nosferatu (Adolfo Celi of THUNDERBALL and DANGER: DIABOLIK fame) only to discover a glossy netherworld where capitalism is the new vampirism, consumers are its unwitting victims and escape may be impossible. Giuliano Disperati (VIOLENT ROME) and Geraldine Hooper (DEEP RED) co-star in this startling reinvention of the Dracula mythos co-written by Giulio Berruti (KILLER NUN) and influenced by Farina's earlier career as an advertising executive, now scanned in 2K from the best-existing 35mm elements – approved by his son, RAI film critic and preservationist Alberto Farina – for the first time ever in America.

Disc 7: THE DEVIL'S LOVER (1972)

Previously available only in edited versions and poor-quality transfers, it remains one of the most obscure and bizarre Italian gothics of the '70s: When a trio of free-spirited young women – led by a smoldering Rosalba Neri of LADY FRANKENSTEIN fame – insist on spending the night in a castle rumored to be owned by the Devil himself, their cobweb-and-candelabra lark triggers a nightmare of lust, violence, vampirism and the ultimate ecstasy of Satanic seduction. Edmund Purdom (FRANKENSTEIN'S CASTLE OF FREAKS), Robert Woods (COUNTESS PERVERSE) and Carla Mancini (ERIKA) co-star in this unique shocker "taken from the theatrical work of the Grand Guignol" – also known as LUCIFERA: DEMON LOVER – written/directed by Paolo Lombardo (THE EMBALMER), produced by Dick Randall (PIECES) and featuring a soundtrack by Elvio Monti (CRISTIANA DEVIL NUN), now scanned uncut in 2K from the vault negative for the first time ever in America.

Disc 8: THE DEVIL'S LOVER Soundtrack CD




Bildformat
Fullscreen/Widescreen Aufbereitet für 16:9 Bildschirme
Altersfreigabe
Unbekannt
Anzahl Discs
8
Veröffentlichung
12.12.2023




Special Features

CASTLE OF BLOOD
Runtime: 91 mins (DANZA MACABRA), 83 mins (CASTLE OF BLOOD)
DANZA MACABRA Audio: Italian Mono, Partial English Mono / Optional English Subtitles, Closed Captions
CASTLE OF BLOOD Audio: English Mono / Closed Captions
Region A
Aspect Ratio: 1.85:1
Audio Commentary With Rod Barnett Of NaschyCast And The Bloody Pit, And Adrian Smith
Trailer
TV Spot
Audio Commentary With Rod Barnett Of NaschyCast And The Bloody Pit, And Adrian Smith
Selected Scene Commentary With Actress Barbara Steele And Barbara Steele Archivist Russ Lanier
Exploring The Castle Of Blood – Interview With Stephen Thrower, Author Of Books On Jess Franco And Lucio Fulci
The Director Who Didn't Like Blood – Interview With Edoardo Margheriti, Son Of Director Antonio Margheriti
Enigmatic Elegance: Unveiling The Haunting Legacy Of Barbara Steele In The Italian Gothic – Video Essay By Rachael Nisbet, Film Critic And Co-Host Of Fragments Of Fear
Return To The Castle – Location Featurette
Antonio Margheriti Remembers CASTLE OF BLOOD And Barbara Steele
JEKYLL
Running Time: 262 mins
Audio: Italian Mono / Optional English Subtitles
Region A/B/C
Aspect Ratio: 1.33:1
Dr. Jekyll And Mr. Albertazzi – Interview With Actor Giuliano Disperati
Building The World Of JEKYLL – Interview With Set Designer Emanuele Taglietti
The Double Spiral Staircase Of Jekyll And Hyde – Video Essay By Joseph Dwyer
THEY HAVE CHANGED THEIR FACE
Runtime: 96 mins
Audio: Italian Mono / Optional English Subtitles
Region A
Aspect Ratio: 1.85:1
Audio Commentary With Director Corrado Farina Moderated By Alberto Farina
Audio Commentary With Kat Ellinger, Author of Daughters Of Darkness
The Farina Method – Interview With Film Critic Alberto Farina, Son Of Director Corrado Farina
Bloodsucking Capitalists – Interview With Actor Giuliano Disperati And Editor/Screenwriter Giulio Berruti
Outtakes Of De Sade
Short Films By Corrado Farina
IL FIGLIO DI DRACULA (THE SON OF DRACULA)
GIRO GIRO TONDO (RING AROUND THE ROSIE)
IL CANTICO DELLE CREATURE (THE CANTICLE OF THE CREATURES)
PRAISED BE MY LORD – Documentary Directed By Corrado Farina (84 mins)
Commercials Directed By Corrado Farina
THE DEVIL'S LOVER
Runtime: 78 mins
Audio: Italian Mono / Optional English Subtitles
Region A
Aspect Ratio: 1.85:1
Audio Commentary With Annie Rose Malamet, Film Scholar And Host Of Girls, Guts, Giallo
Lady Of The Night: The Feminism Of Rosalba Neri – Video Essay By Alexandra Heller-Nicholas
Out Of The Woods – Interview With Actor Robert Woods



Laserzone Online Shop. The Filmfreaks That Care. Entertain yourself!