DVD Neuheiten
Vorankündigungen
Laserzone Tipps
Alle Aktionen
Alle Blu-Ray Discs
Bollywood
Eastern-Asia
Science Fiction
Anime/Manga
Thriller
Comedy
Erotik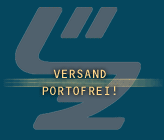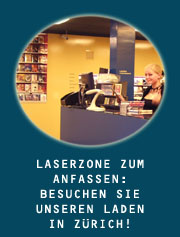 DVD Versand mit riesiger Auswahl und portofreier Lieferung. Filme aus allen Bereichen: Comedy, Action, Drama, ...








The Coen Brothers Collection&nbsp&nbsp&nbsp






Laserzone Preis
CHF 89.90




Artikel: 1230766
Movie: 90001621





Regionencode [?]
2 - EUROPA / JAPAN (PAL)
Originaltitel
The Big Lebowski
Diese Box enthält
folgende Filme

Blood Simple
The Big Lebowski
The Hudsucker Proxy

Genre
Drama / Fantasy / Comedy / Lovestory / Mistery / Satire / Thriller / Independent / Remake
Produktionsland
USA
Herstellungsjahr
1998




Schauspieler
Steve Buscemi, John Goodman, Jeff Bridges, John Turturro, Julianne Moore, Philip Seymour Hoffman, Peter Stormare, David Huddleston, Tara Reid, Flea
Regie
Joel Coen
Autor(en)
Joel Coen, Ethan Coen
Produzent(en)
Ethan Coen
Sprache (Tonformat)
Englisch&nbsp&nbsp (Dolby Digital - Stereo)
Englisch&nbsp&nbsp (Dolby Digital - Surround)
Englisch&nbsp&nbsp (Dolby Digital - 5.1 Surround)
Französisch&nbsp&nbsp (Dolby Digital - 2.0 Stereo)
Französisch&nbsp&nbsp (Dolby Digital - 5.1 Surround)

Untertitel
Deutsch, Englisch, Englisch für Hörgeschädigte
Covertext
BLOOD SIMPLE:
Abby (Frances McDormand) is cheating on her saloonkeeper husband, Marty (Dan Hedaya). The object of her affections is Ray (John Getz), one of Marty's bartenders. Marty hires Visser (M.Emmet Walsh), an unscrupulous detective, to kill them but Visser has other, more lucrative plans of his own. So begins a calculating round of double and triple crosses that build to a bloodcurdling, surprise-filled climax. It's an evil-minded masterpiece from the exciting team of Joel and Ethan Coen.

THE BIG LEBOWSKI:
The dude. One cool guy. Who one day comes home to find two guys have broken in and ruined his favorite carpet - the one that made the room hang together. Thing is, they did it because hes got the same name as one of the richest men in town. Lebowski. But hey, no problem. Hell get even. At least hell get someone to pay for the carpet.

THE HUDSUCKER PROXY:
Mailroom clerk Norville Barnes is a rube, a schmoe, a grade-A ding-dong - just what Hudsucker Industries wants in a president! With him at the top, the stock will hit bottom...And the fat cats on the board can take over. But Norville (Robbins) has his own spiffy little plan. And if a snoopy reporter (Leigh) doesn't put the kibosh on the Hudsucker flimflam and finagling big-cheese Sidney J. Mussburger (Newman) doesn't squash him, Norville's idea will put a smile on the hips of all America.

BARTON FINK:
Fink is a New York playwright who reluctantly relocates to Hollywood to write screenplays. Ordered to write a low budget screenplay about wrestling, Fink manages to type one sentence and then...nothing! Although his chatty insurance salesman neighbor Charlie helps out by teaching Fink about wrestling, the clock ticks, the temperature rises, and Fink's life spins more and more out of control.




Bildformat
1.85:1 Aufbereitet für 16:9 Bildschirme
Altersfreigabe
ab 18 Jahren
Laufzeit
422 Minuten
Anzahl Discs
3
Veröffentlichung
13.12.2004




Special Features

Barton Fink:
8 Deleted Scenes
Stills Gallery
Blood Simple:
Audio Commentary



Laserzone Online Shop. The Filmfreaks That Care. Entertain yourself!