DVD Neuheiten
Vorankündigungen
Laserzone Tipps
Alle Aktionen
Alle Blu-Ray Discs
Bollywood
Eastern-Asia
Science Fiction
Anime/Manga
Thriller
Comedy
Erotik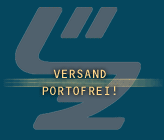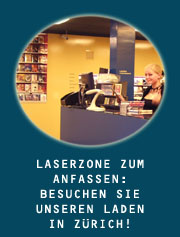 DVD Versand mit riesiger Auswahl und portofreier Lieferung. Filme aus allen Bereichen: Comedy, Action, Drama, ...








Alfred Hitchcock - The Masterpiece Collection - Blu-Ray Disc&nbsp&nbsp&nbsp






Laserzone Preis
CHF 198.90




Artikel: 1166808
Movie: 90106511





Regionencode [?]
2 - EUROPA / JAPAN (PAL) (Film s/w und farbig gemischt)
Originaltitel
Frenzy
Diese Box enthält
folgende Filme

Family Plot
Frenzy
Marnie
Psycho
Rear Window
Rope
Saboteur
Shadow Of A Doubt
The Birds
The Man Who Knew Too Much
The Trouble With Harry
Topaz
Vertigo

Genre
Abenteuer / Drama / Horror / Comedy / Krimi / Lovestory / Mistery / Suspense / Thriller / Film-Noir / Independent / Remake / Literaturverfilmung
Produktionsland
USA
Herstellungsjahr
1972




Schauspieler
Anna Massey, Billie Whitelaw, Barry Foster, Alec McCowen, Jon Finch, Gerald Sim, Bernard Cribbins, Jean Marsh, Vivien Merchant, Michael Bates, Clive Swift, Barbara Leigh-Hunt, Madge Ryan, John Boxer, Elsie Randolph
Regie
Alfred Hitchcock
Autor(en)
Anthony Shaffer, Arthur La Bern
Produzent(en)
Alfred Hitchcock, William Hill
Sprache (Tonformat)
Englisch&nbsp&nbsp (Dolby Digital)

Untertitel
-
Covertext
The Ultimate Collection of Alfred Hitchcock's greatest films, including Vertigo, Frenzy, Rear Window, Psycho and The Birds, come together on Blu-ray for the first time ever in perfect High-Definition picture and sound.

Full titles list:
Saboteur (1942) - Aircraft factory worker Barry Kane goes on the run across the United States when he is wrongly accused of a fire that killed his best friend.

Shadow of a Doubt (1943) - A young woman discovers her visiting "Uncle Charlie" may not be the man he initially seemed to be.

Rope (1948) - Two young men strangle their classmate, hide his body in their apartment and invite his closest friends and family to a dinner party as a means to challenge the "perfection" of their crime.

Rear Window (1954) - A wheelchair bound photographer spies on his neighbours from his window and becomes convinced one of them has committed a serious murder.

The Trouble with Harry (1955) - The trouble with Harry is that everyone seems to have a different idea of what needs to be done with his body.

The Man Who Knew Too Much (1956) - A family holidaying in Morocco stumble on to an assassination plot and the conspirators are determined to prevent them from interfering.

Vertigo (1958) - A San Francisco detective suffering from acrophobia investigates the activities of an old friend's wife, whilst becoming dangerously obsessed with her.

Psycho (1960) - A young woman steals $40,000 from her client and subsequently encounters a young motel proprietor who has been too long under the presence and domination of his mother.

The Birds (1963) - A wealthy San Francisco socialite pursues a potential boyfriend to a Northern California town that takes a bizarre turn when birds of all kinds begin to attack people in increasing numbers and with increasing viciousness.

Marnie (1964) - Mark marries Marnie, although she is a thief and possesses serious psychological problems, Mark tries to help her confront and resolve the issues.

Torn Curtain (1966) - An American scientist defects to East Germany as part of a cloak and dagger mission to find the solution for a formula resin and has to figure out a plan to escape back West.

Topaz (1969) - A French intelligence agent becomes embroiled in Cold War politics first uncovering the events leading up to the 1962 Cuban Missile Crisis, and then back to France to break up a Russian spy ring.

Frenzy (1972) - A serial killer is murdering women in London with a necktie, the police have a suspect but he isn't the correct man…

Family Plot (1976) - Suspense film about a phony psychic/con artist and her taxi driver/private investigator boyfriend who encounter a pair of serial kidnappers while following a missing heir in California.




Bildformat
Fullscreen/Widescreen Aufbereitet für 16:9 Bildschirme
Altersfreigabe
Unbekannt
Anzahl Discs
14
Veröffentlichung
01.10.2012






Laserzone Online Shop. The Filmfreaks That Care. Entertain yourself!