DVD Neuheiten
Vorankündigungen
Laserzone Tipps
Alle Aktionen
Alle Blu-Ray Discs
Bollywood
Eastern-Asia
Science Fiction
Anime/Manga
Thriller
Comedy
Erotik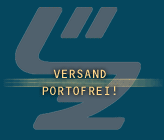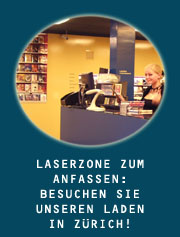 DVD Versand mit riesiger Auswahl und portofreier Lieferung. Filme aus allen Bereichen: Comedy, Action, Drama, ...








M Squad - The Complete Series&nbsp&nbsp&nbsp






Laserzone Preis
CHF 119.90




Artikel: 1007966
Movie: 15554945





Regionencode [?]
1 - USA (NTSC) (Film in s/w)
Benötigt Codefree-Player zum Abspielen!
Originaltitel
M Squad - TV series 1957-1960
Genre
Drama / Krimi / TV-Serie
Produktionsland
USA
Herstellungsjahr
1957




Schauspieler
Lee Marvin, Leonard Nimoy, Morris Ankrum, DeForest Kelley, Paul Newlan, Gail Kobe
Regie
Don Taylor, David Lowell Rich, Don Medford
Autor(en)
Jack Laird, Joel Murcott, Stuart Jerome
Produzent(en)
Richard Lewis, John Larkin
Sprache (Tonformat)
Englisch&nbsp&nbsp (Dolby Digital)

Untertitel
-
Covertext
M SQUAD - THE COMPLETE SERIES STARRING LEE MARVIN! 15 DVD Box Set, Plus Bonus CD: The Music From M Squad! 117 Episodes! One of the most memorable of the early television police dramas, M Squad debuted in 1957 running for three seasons on NBC. There were many black and white crime dramas competing for viewers in the late fifties, notably Dragnet, Arrest and Trial and Checkmate. M Squad stands apart because of its unique combination of story, production values, musical score and a great cast portraying crime fighters getting down and dirty on the mean streets. Lee Marvin, a decorated WWII Marine veteran of the South Pacific,where he received the Purple Heart in the Battle of Saipan, stars as Lt. Frank Ballinger, a no-nonsense Chicago plainclothes cop in the elite M Squad Division. The Squad's (M-for Murder) task is to root out organized crime and corruption in America's Second City. Marvin's portrayal of a tough undercover officer, whose perseverance and potential for violence, but with utter cool, permeates each gritty episode, gave Marvin name recognition with the public, and did much to make him a star. He would go on to many starring roles (The Dirty Dozen, Cat Ballou) and to win a coveted Oscar for Best Actor. Frank Ballinger's boss, Captain Grey, is played by Paul Newlan, a fine actor who brings weight and substance to the role of running the M Squad. It is perhaps his most memorable role. In addition to the regular cast, a who's who of television luminaries and stars-to-be made guest appearances on the show. Among the guest stars were Angie Dickinson, Charles Bronson, Janice Rule, Leonard Nimoy, Ed Nelson, DeForest Kelley, H. M. Wynant and a young Burt Reynolds. But is wasn't just the crisp, taut story lines and great cast that made M Squad memorable. First, it was shot in gritty, film-noire style black and white. The excellent high contrast cinematography brings Chicago to life, with all of its easily recognizable landmarks, swanky penthouses on Lake Michigan, and the seedy darker side of the city. In fact, M Squad did for Chicago what the Naked City did for New York. Second was the musical score. In keeping with the film noir look of the series, the producers enlisted conductor Stanley Wilson to lead the orchestra in arrangements by legendary jazz men Benny Carter, and a young John Williams (Star Wars). For the second season, the great jazz artist Count Basie wrote the enduring M Squad Theme. It was a perfect marriage of image and sound. Lee Marvin, who wrote the liner notes for the RCA Victor release of the Music From M Squad album in 1959, put it this way: I am ... constantly amazed at the manner in which our characterizations and situations are supported, highlighted and intensified by the fine musical score ... I love the great beat, the exciting solos and the clean, crisp section work of the trumpets and trombones. As I listen, my imagination paints thumbnail sketches of the Loop, Bayshore Drive, the South Side, and the other localities which set Chicago apart from other cities. It's sort of like an armchair tour of America's second largest city. - Lee Marvin The resulting television series is hard to match for its intensity and its humanity. Marvin's hard-nosed Frank Ballinger is the archetype of all the tough-guy, big-hearted crime fighters, from Raymond Chandler's Philip Marlowe and Hammett's Sam Spade, to later incarnations portrayed by Jack Nicholson and Harvey Keitel. In sum, M Squad is that rare television series that has it all. It's about time that long-time fans and newcomers have a chance to experience high quality DVDs of this great show.




Bildformat
Fullscreen 1.33:1
Altersfreigabe
Unbekannt
Laufzeit
2866 Minuten
Anzahl Discs
16
Veröffentlichung
11.11.2008






Laserzone Online Shop. The Filmfreaks That Care. Entertain yourself!