DVD Neuheiten
Vorankündigungen
Laserzone Tipps
Alle Aktionen
Alle Blu-Ray Discs
Bollywood
Eastern-Asia
Science Fiction
Anime/Manga
Thriller
Comedy
Erotik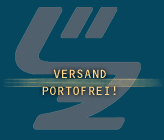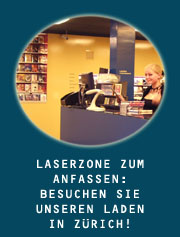 DVD Versand mit riesiger Auswahl und portofreier Lieferung. Filme aus allen Bereichen: Comedy, Action, Drama, ...








Mighty Gorga - One Million Ac/Dc - Something Weird Video&nbsp&nbsp&nbsp[IME-Image Entertainment]






Laserzone Preis
CHF 29.90




Artikel: 1492025
Movie: 18486031





Regionencode [?]
1 - USA (NTSC)
Benötigt Codefree-Player zum Abspielen!
Originaltitel
The Mighty Gorga
Diese DVD enthält
folgende Filme

One Million AC/DC
The Mighty Gorga

Genre
Drama / Fantasy / Sci-Fi / B-Movie / Independent
Produktionsland
USA
Herstellungsjahr
1969




Schauspieler
Scott Brady, Kent Taylor, Anthony Eisley, Gary Kent, Gary Graver, Bruce Kimball, William Bonner, Greydon Clark, Lee Parrish, Megan Timothy, Sheldon Lee, John F. Parker
Regie
David L. Hewitt
Autor(en)
David L. Hewitt, Jean Hewitt
Produzent(en)
David L. Hewitt, Robert Vincent O'Neill
Sprache (Tonformat)
Englisch&nbsp&nbsp (Dolby Digital - Mono)

Untertitel
-
Covertext
It's the film that makes "King Kong" look like a classic! Meet "The Mighty Gorga" (1969, 84 min.), a goofy-looking (and often cross-eyed) giant gorilla played by a guy in the worst ape suit ever seen in a motion picture! Journey to a Prehistoric Plateau and also meet a tyrannosaurus played, no surprise, by a guy wearing the worst dinosaur suit ever seen in a motion picture. It's a special effects non-spectacle so stupid it's breathtaking! Other creatures include a serpent guarding the Lost Treasure of Bronson Canyon, and such B-movie dinosaurs as Anthony Eisley, Kent Taylor, and Scott Brady. Then the same tyrannosaurus gobbles up cave gals in "One Million AC/DC" (1969, 64 min.), a caveman sex comedy written by none other than "Plan 9 from Outer Space's" Edward D. Wood, Jr. This berserk stone age skinflick also features a horny ape, a cave orgy, dinosaurs from the original "One Million B.C.," and lines like "I'm off to see the lizard." Wow.




Bildformat
Fullscreen 1.33:1
Laufzeit
148 Minuten
Veröffentlichung
06.08.2002




Special Features

Monster Trailers for The Cyclops, Equinox, Island of the Dinosaurs, The Loch Ness Horror, Lost
Continent, One Million AC/DC, Sound of Horror, Tom Thumb and Valley of the Dragons!
A teen goes back in time and returns with a Claymation dinosaur in hilarious homemade Short Subject #1: Nightmare!
Comic Hank Henry looks for cave babes and dinosaurs in Short Subject #2: Prehistoric Daze!
Beauty loves the Beast in Stupid-Ape Short Subject #3: Diane the Jungle Girl and Her Gorilla of Love!
Gallery of Amazing Trash-O-Rama Exploitation Art with Radio Spot Rarities!



Laserzone Online Shop. The Filmfreaks That Care. Entertain yourself!