DVD Neuheiten
Vorankündigungen
Laserzone Tipps
Alle Aktionen
Alle Blu-Ray Discs
Bollywood
Eastern-Asia
Science Fiction
Anime/Manga
Thriller
Comedy
Erotik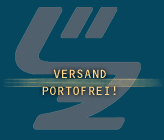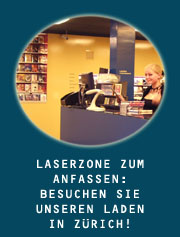 DVD Versand mit riesiger Auswahl und portofreier Lieferung. Filme aus allen Bereichen: Comedy, Action, Drama, ...








Ancient Evil&nbsp&nbsp&nbsp[BRT-Brentwood]






Laserzone Preis
CHF 24.90




Artikel: 1099433
Movie: 90064261





Regionencode [?]
0 - Codefree (NTSC) (Film s/w und farbig gemischt)
Originaltitel
The Killing Hour
The Clairvoyant
The Killing Kind
American Killing
Diese Box enthält
folgende Filme

Anatomy Of A Psycho
Back From Hell
Beyond Evil
Horror Express
Maniac
Project Vampire
Psychomania
The Killing Hour
The Sadist

Genre
Abenteuer / Exploitation / Horror / Krimi / Mistery / Sci-Fi / Thriller / Independent
Produktionsland
USA
Herstellungsjahr
1982




Schauspieler
Jon Polito, Joe Morton, Kenneth McMillan, Perry King, Barbara Quinn, Elizabeth Kemp, Lou Bedford, Antone Pagan, Norman Parker, Thomas DeCarlo
Regie
Armand Mastroianni
Autor(en)
Armand Mastroianni, B. Jonathan Ringkamp
Produzent(en)
Edgar Lansbury, Robert Di Milia
Sprache (Tonformat)
Englisch&nbsp&nbsp (Dolby Digital)

Untertitel
-
Covertext
The Sadist:
Never before has a motion picture been ram-packed with as much...Suspense...Terror...and Sudden Shock, as The Sadist! Three people driving into Los Angeles for a Dodgers game have car trouble and pull off into an old wrecking yard where they are held at bay by a bloodthirsty psycho and his crazy girlfriend

The Killing Kind:
Terry loved soft, furry, little animals. He loved his mother. He loved pretty girls... All Dead! The Killing Kind boasts one of the most disturbing portrayals of homicide ever filmed!

Anatomy Of A Psycho:
The crazed brother of a condemned killer sent to the gas chamber swears vengeance on those he holds responsible for his brother's execution.

Maniac:
He menaced women with weird desires! An ex-vaudeville actor is the assistant to a doctor with Frankenstein aspirations. After murdering the doctor, the would be actor finds it necessar ito assume the identity of the dead physician.

Psychomania:
A gang of young people who call themselves the Living Dead terrorize the population of their small town. In an agreement with the devil, they kill themselves to gain eternal life. Following their leader, they commit suicide one after the other, but things don't necessarily turn out as expected...

Horror Express: The Enigma:
A nightmare of terror is traveling aboard the Horror Express! An English anthropologist (Christopher Lee) has discovered a frozen monster in the frozen wastes of Manchuria which he believes may be the Missing Link. He brings the creature back to Europe aboard a Trans-Siberian express, but during the trip the monster thaws out and starts to butcher the passengers one by one.

Back From Hell:
A successful Hollywood newcomer sells his soul to the devil and fails to live up to his end of the bargain. His knowledge of evil makes him the perfect candidate to lead a crusade to stop demonic forces from taking over civilization. He encounters the worst that hell can offer!

Project Vampire:
Three medical interns escape Project Alpha, a diabolic scheme that produces vampires through super serum injections. The super serum and the antidote, distributed worldwide are controlled by Dr. Frederick Klaus, the master vampire. His goal is to take over the world by turning all the politicians in the world into vampires!

The Passing:
Wade, a vicious serial killer haunts the state of Maryland. When Wade is finally brought to justice, he is taken to the Maryland State Rejuvenation Center. Rather than face the gas chamber, Wade consents to be a guinea pig in a scientific experiment.The Passing is a gripping tale that outlines the future of mankind.

Beyond Evil:
A terrifying story of love and possession. Honeymooners Barbara and Larry Andrews fall in love witt a spacious colonial mansion, a gift from their friend Del. Scoffing at the haunted house stories that surround the mansion, the Andrews move in. All they have to do now is Stay Alive!




Bildformat
Fullscreen 1.33:1
Laufzeit
847 Minuten
Anzahl Discs
5
Veröffentlichung
05.08.2003




Special Features


Laserzone Online Shop. The Filmfreaks That Care. Entertain yourself!